Who doesn't love a good old peanut butter and jelly sandwich?!  If I'm being honest, growing up, I actually hated them.  I would always ask for peanut butter only and didn't want to touch the jelly.  But one summer, in 10th grade, I was offered one on a school trip.  With nothing else in site to eat, I had to eat it!  To my surprise, I loved it!  Flash forward a few years and I still love them, but sometimes I need to mix it up a bit.
Recently, I've become a sunflower seed butter lover, so my sandwiches have changed from PB&J to SB&J.  Then, this past weekend I had a sandwich with fig jam and I thought, "what better way to spice up my SB&J sandie?!"  So I went out and got some delish fig preserves from a market by my apartment (which were on sale…woo!) an created this sandie.
Of course, I had to add some nannies to the mix because I wanted something a little extra to keep me full.
P.S. If you have the luxury of working from home (woohoo!) I suggest throwing this in a panini maker or heating it up in a pan to make it that much more delicious! Yum!
Sunflower Seed Butter, Banana & Fig Sandwich
Servings: 1
Ingredients
2 slices whole wheat bread
1 tablespoon sunflower seed butter
1 tablespoon fig preserves
1 medium (about 7 inches) banana, sliced
Directions
Top one slice of bread with sunflower seed butter and one slice with fig preserves.
Add sliced banana and put two slices together.
Enjoy!
Nutrition Facts:
Calories: 455; Fat: 19.4 g; Saturated fat: 2.1 g; Cholesterol: 0 mg; Sodium: 441 mg; Carb: 83 g; Fiber: 15.1 g; Sugars: 36.4 g; Protein: 18.3 g
Whitney, of To Live and Diet in L.A. shared her Sweet Corn Pasta Salad.  This protein packed salad takes only 20 minutes to whip up and helps you add more corn (a yummy whole grain) to your diet!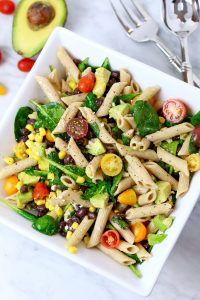 Kelly, of Hungry Hobby shared her Taco Tuna Quinoa Sliders.  These 5 ingredient, protein packed, sliders are a delicious lunch idea and they are freezable so you can make enough of them them to reheat whenever you want!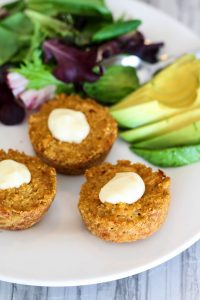 Gauri, of Ayur Nutrition, shared her Spinach Lentil Quinoa Khichari.  This protein packed meal is a great way to add more lentils to your diet and includes some yummy spices!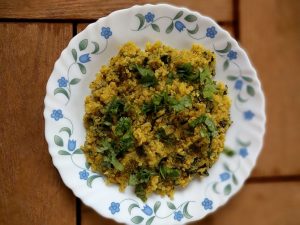 EA Stewart, of The Spicy RD, shared her Super Duper Raw Power Salad.  This salad is loaded with veggies and fruits and has a variety of textures to make your tastebuds go "Wow!".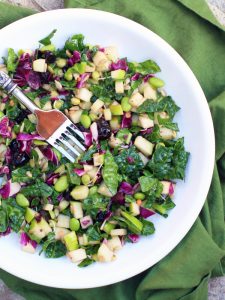 Sarah, of The Bucket List Tummy, shared her Lemon Tahini Lentil Dip.  This delicious dish is packed with fiber and a blend of Indian and Mediterranean flavors.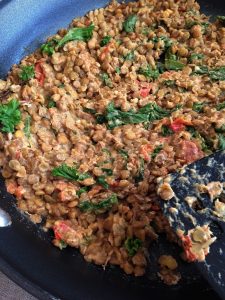 Jessica, of Nutrioulicious, shared her Asian Style Farro Buddha Bowl with Crispy Baked Tofu.  This is the perfect recipe if you're trying to eat healthy on a budget!  With whole grain farro and some delicious toppings (including crispy tofu!), you just can't go wrong with this buddha bowl.